If you've been holding onto something that you no longer use or need, there's no shame in selling it online. You can make money off of your unwanted possessions by listing them on online marketplaces. You can also sell your unused treasure through many e-commerce websites.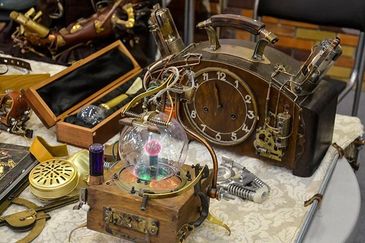 Here Are Some Tips On How To Maximize Your Profits When Selling Your Unused Treasures Online:
1. Research The Market: Before you list anything, it's important to research the current market conditions for the item you're selling. This will help you determine how much to charge and where to sell it most effectively.
2. Set A Realistic Price: Don't overprice your item just because you want to make a quick sale. Set a price that is fair considering the condition and wear of the item.
3. Take Photos And Include Details About The Item: When listing an item online, it's important to provide as much information as possible about the item including photos, dimensions, and any special features or markings. This will help potential buyers make an informed decision about whether to buy it or not.
4. Be Patient And Let The Market Decide: It can take a while for an item to sell so be patient and wait for buyers to come along who are interested in buying it. Just like shopping at the store, you may have to wait up to a few days to see if your item sells.
With these tips in mind, you will be able to sell your unused treasure items on right price.